5 Key Reasons to Switch to Xero Cloud-Based Accounting
The dollars and decimals that constitute your business define its success… or its failure. It's critical to have control over your accounting to keep up-to-date on your business' financial health, keep on top of payroll and be sure the tax collector keeps from knocking. 
There are many reasons to start researching cloud-based accounting services: You may just be starting out and want to choose the most modern accounting solution. Your current accountant may be close to retirement and it's time to find something new. Maybe you use an existing accounting software and want to shop around for different offerings… Whatever the reason, Xero should be on your list of considerations. 
Simply put, Xero is a web-based accounting software with a wealth of features for small business financial management. Read on to learn five key reasons why Xero may be a fit four your business.
All the Tools You'll Need
Xero offers a full suite of features for accountants, bookkeepers and small businesses. This do-it-all software has all the key tools you need:
Paying bills
Accepting payments
Payroll
Contact management
Data capture
Reporting 
Inventory
Invoicing
Analytics
& much, much more!
If all those tools aren't enough for you, add even more functionality by connecting other apps. Do you accept payments via PayPal? Do you use HubSpot as your CRM? Do you manage payroll through ADP? Many popular softwares and hundreds more can be easily integrated to make your Xero accounting profile a true hub for your business finances. 
Worldwide Access
While managing payroll on a beach vacation may leave your significant other less-than-thrilled, finishing it up in the airport beforehand can make everyone happy. Cloud-based accounting softwares such as Xero can be accessed anywhere you can connect to the internet. Not only does geographic location become a non-factor in your accounting, but access across devices can prove to be a useful benefit as well. Switching from your work computer to your smartphone to a desktop is a breeze without any files to move around, or excessive softwares to download.
Live Data
Continuing with the untethered nature of cloud services, Xero can prove invaluable for teams. Multiple users can make use of Xero at one time, allowing for teams to collaborate in real time, and work on different projects simultaneously. Since the data is updated instantly in the cloud, numbers stay current, reducing errors in reporting and unlocking up-to-date reporting information within both Xero and any integrations it outputs to.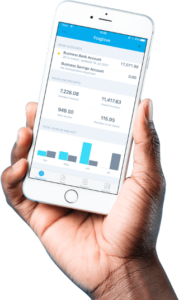 Data Security
Xero encrypts your business information and replicates it in several locations online for safe and secure data. In addition, your information is converted into unrecognizable code using industry-standard data encryption. 
User controls allow administrators to select exactly what data others see within the software, proper access across your business.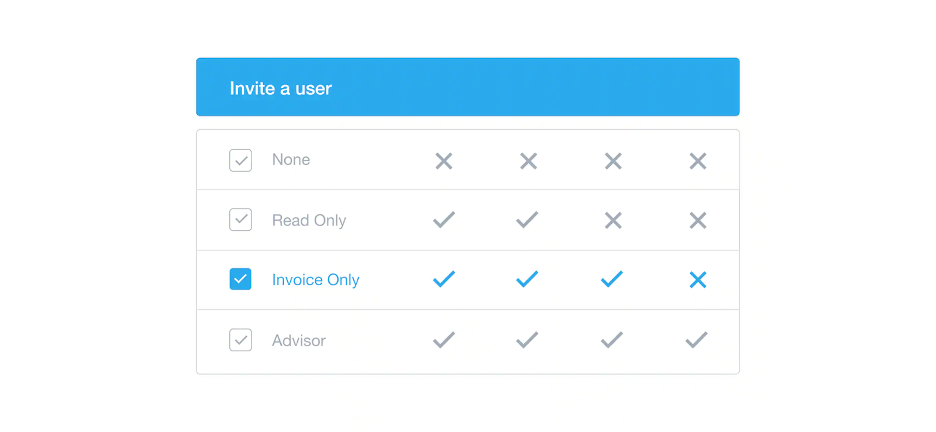 Non-cloud accounting that stores data in one location is a major liability for your business. If your computer or laptop is lost, stolen or broken, it may be a nightmare to recover or rebuild. In addition, all that financial information may end up in the wrong hands. With Xero, your account is backed up and protected online so it will never get lost, corrupted, water-damaged or stolen. 
User Friendly
Xero was designed to make it easy for newcomers, while still having powerful functionality for advanced users. Data importing, app integration and automation make getting set up a breeze. If you're ever stuck, Xero offers a library of free courses and guides to help you along. 
Switching from another software? No problem!  Through their conversion guide, Xero highlights free tools like Movemybooks which can enable a seamless transition. 
The user experience offered by Xero is best-in-class, with intuitive features and dedicated support. Customizable options mean that businesses of all shapes and sizes can make the most of the many features available. 
Get started with Xero today
Here at Numeric, we are proud to be one of Xero's award finalists for the Irish Emerging firm of the year.
We are your certified Xero specialists who work with companies of all sizes around the globe. We help you get the most out of Xero cloud-based accounting through our intimate knowledge of the software's capabilities, integrations and automations. Numeric provides hands-on financial analysis, strategic advice and counsel while maintaining the highest degree of transparency and accountability. 
Consider Numeric your dedicated Xero experts, offering the custom setup and implementation your business deserves. 
Connect with us today to see how we can take your accounting further: https://numeric.ie/contact/