An Introduction to LinkedIn from a Social Expert
LinkedIn is the world's largest professional social networking site, with more than 600 million users in more than 200 countries. It is mostly used by professionals who want to grow their careers, network, connect, and share content. It has transformed the way we cultivate and foster professional connections, where we look for new employment, how we promote a new service line, and how we stay connected to the latest digital trends. 
Here is the good thing: Regardless of where you are at in your career, it is never too late to get started.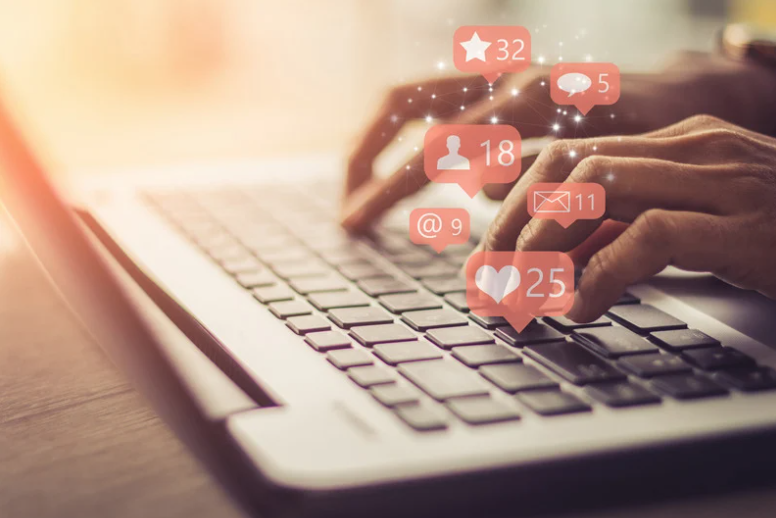 Profile Basics 
Before you begin working on your LinkedIn profile, I recommend turning off the setting that lets your network know that you are making updates. Why? This allows you the opportunity to make changes in "somewhat" of a draft mode. Make a mistake? Don't worry, your network will not be notified. Go to the Settings & Privacy section, under Visibility "Sharing Profile Edits"  and then toggle the button to "No".  
Now, there are times when you want to make sure you are sharing your updates (i.e., new job, promotion, service line, etc.)
Profile Photo 
A profile photo increases the visibility of your LinkedIn profile. A professional profile, like a headshot, can help you present yourself in a professional manner. The key is to choose a picture that is high-resolution, ideally 400 x 400 pixels, where you look personable and open to connections. 
Cover Photo
I like to think of the cover photo as a billboard. This is where you can really show who you are. Sure, landscape pictures are nice — but is that you? I recommend choosing a picture that describes your work, a quote that inspires you, or a visual that showcases your professional brand. As Mary Oliver once said: "The point is, you're you, and that's for keeps." As always, make sure the image is high-resolution, 1584 x 396 pixels, and either a JPG, PNG, or GIF file under 8MB. 
Headline
My favorite part of LinkedIn is the headline. Stop! Do not put your job title. Your job title already has real estate on your profile and you have the option to include your current role to display in the header. Your headline should reflect what your mission, vision, and goals are. I take full ownership of this: your headline is one of the most important parts of your LinkedIn profile. Not only does it show up in search results in browsers and LinkedIn searches, but it is an opportunity to describe who you are professionally (e.g., expertise, value, brand value, and what sets you a part). You only get 120 characters so, make sure your headline is much more than your job title. LinkedIn will scan your headline for keywords in its searches — focus on every word. 
Customize your public profile / vanity URL
Simple is always the way to go. Want to look web savvy? Customize your URL. To customize your URL, follow the instructions here. 
Contact Info
It is a big mistake not to include your contact info. Make it easy for people to connect with you. Go check your profile now – this is important! 
LinkedIn Messages 
As with contact info, please be sure to check your inbox regularly. Do not lose out on speaking engagements or career opportunities because you haven't checked. Don't have the time? Make sure your notifications are set to "On" so you get an email when someone has messaged you or sent a request to connect. 
LinkedIn Summary
This is the one area that clients ask me for the most help with. Your summary is not your bio, don't get those two confused. How do you describe yourself when you make a new professional connection? Short paragraphs, keywords for SEO, and easy-to-read & casual sentences will present you as a personable connection. 
Experience 
Here is where you put your resume experience. Don't forget to include a short description, if applicable. Did you receive a promotion? Get nominated for an employee engagement award? If so, this is the place to put it. You can also add your committees and memberships here if you prefer. 
Media
Media is a great place to add visual representations of your work. You can include PowerPoints, documents, photos, videos, and links. Make your profile stand out by adding examples of your work. 
Skills
This section enables you to display professional skills given to you by other LinkedIn members. You can customize the order in which your skills are displayed. Don't be afraid to ask your connections to endorse you. This is a great place to support your colleagues and recognize them for their work efforts. 
Additional Information 
Please do not overlook this section, especially if you are a licensed provider or certified scholar. Here is where you can include your certifications, publications, projects, honors, and organizations. Include what will add value to your LinkedIn profile. Do not feel like you need to provide content for each category. 
Groups
How can you locate valuable information and expand your network? Joining the right groups will curate the right news feed for you. Search for key industry groups, alumni groups, professional networking groups, and prior jobs. There is value in support— you can "like" certain information and re-share content.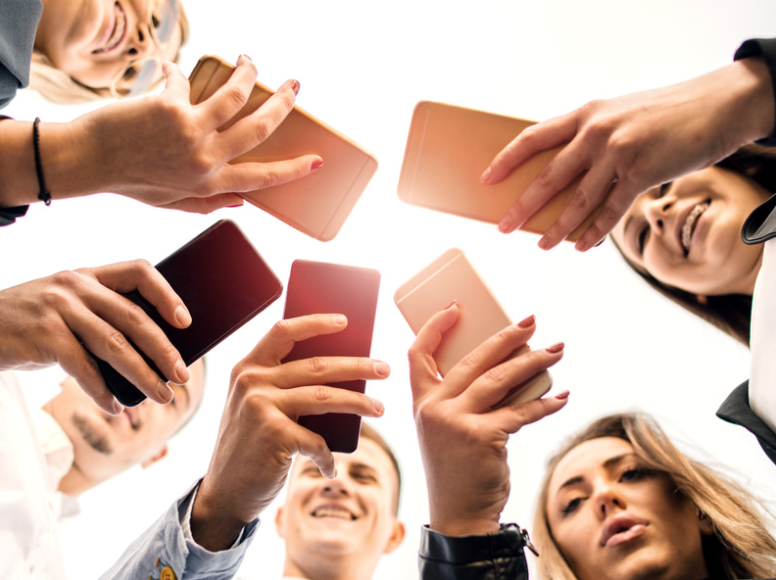 How to Engage your Network 
Ok, so you're on LinkedIn – but are you really? How can you maximize your visibility while growing your network? Every professional should be using LinkedIn every day. You can download the App for your phone or tablet for ease of use. There are millions of people on LinkedIn- do not miss an opportunity to connect by doing the following:
          Do you know someone who just got promoted or started a new job? Make sure you congratulate them! 
Speaking events/conferences
          Tell your network you'll be there! Make sure to @mention the conference or event that you are attending to increase your post's visibility. 

Share an article or LinkedIn post
           Did your colleague write an article that would be valuable to your network? Is there an event, webinar, podcasts that your network would be interested in? 
When you engage online you must remember two things: Make your professional network feel good (quotes, humor, resources) and offer valuable content. Be selective about what you publish. Does it add value? If not, don't share it. 
LinkedIn can open you and your brand up to a whole new world and provide you endless opportunities to connect with your network at your fingertips.
We'd love for you to join our network and connect with us today.