KNOW 
YOUR
NUMBERS:
FATHOM

Creating better forecasts and reports for your business

WRITTEN BY CELINE FORTUNE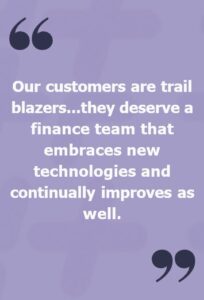 I am writing this blog to share a glimpse into one very exciting system out team at Numeric  uses  to transform how our customers utilize  key information in their daily decision making activities. It is called Fathom, and I have recently earned the Fathom Advisor Certification for this application. Fathom can significantly change how you view numbers, and I am excited to share you how the software can do this.
For some background, I am an accounting professional at Numeric with expertise in reporting business performance. I am primarily  responsible for generating flexible projections for customers, so they can make informed decisions regarding their companies. I provide our customers with a clear and concise understanding of what their numbers are and where their business stands.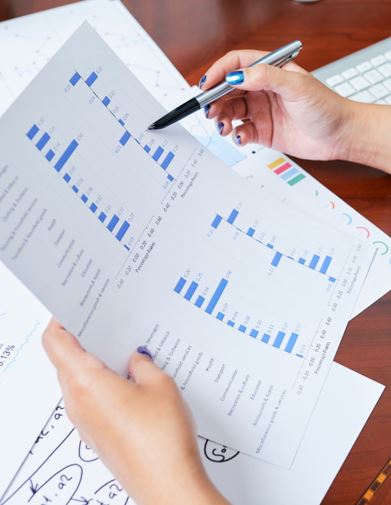 Numeric uses cloud-based systems to allow its customers to have visibility into results and forecasts, regardless of where they are located. In order to ensure our  customers receive top-of-the-line support, we are constantly identifying, assessing, and onboarding new software and applications.
Our customers are trail blazers, many of them tech startups, and we strongly believe they deserve a finance team that embraces new technologies and continually improves as well.
Using Fathom, we are able to deliver top quality information for our customers in a variety of ways such as financial intelligence, performance reporting, forecasting, dashboards, and consolidation software. All these words, I know…but this system  truly does them all!
The financial intelligence we provide helps our customers make informed business decisions, plan ahead, and enhance their growth strategies. Here are four reasons why Numeric uses Fathom:
1. Fathom easily integrates with accounting systems like Xero, QuickBooks, and MYOB, and models this information into powerful accounting. We can create informative and impressive visual reports and presentations in a more efficient manner.

2. Once you have integrated the software with your cloud-based data management system, Fathom allows you to see real-time Our team has designed bespoke management reports for our customers, which can be run at  any time and can be scheduled to run automatically by the system. This is a very impressive set of reports and dashboards. Reports can be tailored to meet any audience, from C-Suites to Boards to potential investors…we can create bespoke reports in the most efficient way possible.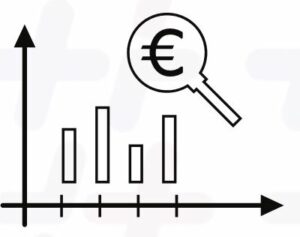 3. Fathom uses the data entered into the system to construct timely  forecasts based upon key business assumptions set forth by the client. These business roadmaps and micro-forecasts act as tools to facilitate  business strategy. The forecasting model is flexible and highly efficient. Fathom is designed to let our customers' management teams focus on their business strategy instead of worrying about data crunching.
4. Fathom facilitates the seamless consolidation of a group of companies and supports multi-currency companies in such groups. The days of Excel consolidation building and costly accounting consolidation packages are over. As soon as we onboard Fathom for our customers, the preparation of numbers can be done without human error which saves a great deal of time and reduces the waste of unproductive energy.
Fathom
is
a
crucial
part
of
not
only
Numeric's
success,
but
that
of
our
customers
as
well.
Using
this
program,
our
team
provides
our
customers
with
more
accurate
and
precise
information
t
o
help
them
make
the
best
financial
and
business
decisions.

Even though we pride ourselves on our use of technology, we are much more than the systems we employ. In addition to generating data and reports, we will also provide mentorship and guidance for our customers and work with them to interpret the reports to help guide their businesses forward.
Our team would love to share more about how our work with Fathom could benefit your business! Let's talk.