HOW NUMERIC SUPPORTS VENTURE-BACKED SCALING BUSINESSES 
VC-backed businesses are benefiting from Numeric's range of services 
Introduction 
Numeric specialises in providing comprehensive monthly financial reporting, analyses and strategic support for venture-backed companies. 
Scaling businesses require adequate funding to support their growth, which includes assembling a well-rounded and experienced team, creating a solid financial and business strategy, and successfully executing it. The success of a well-funded business is often monitored by a number of external stakeholders, including individual investors, government agencies and venture funds. 
An important part of maintaining a healthy, long-term relationship with investors is providing them with accurate and timely reports and forecasts. In good times and in bad times, we advise you to stay in constant communication with your investors. By doing this, you gain the investor's trust. Furthermore, keeping them informed is vital for them to plan ahead for future rounds.  
Founders and executives often struggle to juggle their primary responsibilities while generating reports, analyses, and forecasts for investors in a timely and accurate manner.  
This is where Numeric comes in.  
Numeric takes on this responsibility for venture-backed businesses' C-suite executives. Numeric provides executives with a variety of service options so that their plans can be customized to meet their precise needs at any given time. Numeric's flexibility allows executives to add or remove services as business needs change, allowing Numeric to grow with the business. Besides analysing and forecasting your financial information, Numeric's team of accountants can also assist you in developing financial strategies and processes that will take your business to new heights. 
In conclusion, Numeric provides customers with comprehensive financial strategies, processes, and reporting that are key to their success. We are able to provide our customers' investors with peace of mind that their money is being professionally managed through our experience, processes and reporting.  
This case study looks at our experience working with three VC-backed scaling businesses, each with its own unique situation and needs. 
 
Part 1: The Established Technology Business 
The Overview 
Arvoia (www.arvoia.com), formerly known as Mobacar, is a well-funded scaling business backed by Delta Partners (deltapartners.com), among other investors. Arvoia's team of 25 employees is based in County Kerry, Ireland. Arvoia has successfully introduced their machine learning solutions into the travel, hospitality and mobility sectors and has customers located around the world. When Numeric started to work with Arvoia, they had been using Xero as their accounting platform for a number of years. 
The Need 
Arvoia is an established business and before Numeric started with them they had a number of changes to their finance team. This coinciding with the CFO departing on maternity leave created a vacuum in the team that needed a mix of skills and experience.   
The Action  
Arvoia's experience with Xero coupled with Numeric's flexibility made it straight forward to integrate Numeric into Arvoia's business. Numeric quickly stepped in to provide financial management, reporting and strategies support to Arvoia's team while they continued to innovate.  
Numeric is currently Arvoia's entire finance function, supporting all transaction activity on a daily, weekly and monthly basis, attending the weekly C-Suite operational meeting and facilitating the monthly board meeting. Numeric's comprehensive reporting pack is streamlined to produce relevant financial and operational data to support executive decision-making and propel Arvoia's growth.  
The Results 
Numeric's accurate and timely reports feeding Numeric's forecasting and strategy development capabilities have helped Arvoia's executives keep their investors informed, confident and at peace.  
Numeric's policy of replacing Excel reporting has been put to good use with the monthly reporting pack now significantly automated.  
"Numeric have brought a team to our business; Celine has been able to step into the Arvoia executive team and it is comforting to know that there is a team working behind the scenes to manage the daily and weekly requirements."  Mike Webster, CEO Arvoia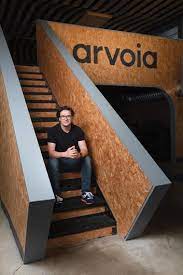 Part 2: The Multi Location Scaling Business 
The Overview 
UFODRIVE's (www.ufodrive.com) 'Radically Better Car Rental' is funded through a number of sources including BVP (www.bvp.ie) and Seedrs (www.seedrs.com/ufodrive).   
The Need 
UFODRIVE has a particular challenge as they are already in 8 jurisdictions in Europe which requires a relatively complex structure for a scaling business. This brings reporting challenges and a requirement to maintain the compliance requirements in each country.  
The Action 
UFODRIVE has been able to grow without getting hindered by the need to maintain a cumbersome and expensive integrated ERP system due to Numeric's cost-effective and adapted solution. 
Numeric, which is located in Ireland, is their entire finance function and has been able to work seamlessly with UFODRIVE's head office location in Luxembourg.  
While UFODRIVE is on an aggressive growth path, Numeric is there to develop and scale with them. As with all our customers we have three team members working consistently with UFODRIVE and when needed Numeric is able to direct resources to any financial administration challenges faced by UFODRIVE. 
The Results 
Numeric has been able to support the business with relevant, accurate and timely information through a number of funding rounds, and have been able to keep their investors informed and confident in the growth of UFODRIVE. We have assisted UFODRIVE in achieving exponential growth through our services and strategies.  
"The team approach has been key for us.  Numeric has continuously addressed our complex accounting requirements by applying practical affordable technology solutions to our business." – Renaud Marquet, COO of UFODRIVE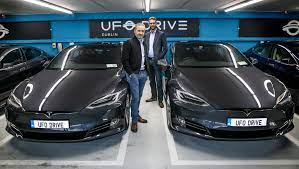 Part 3: The Pre-Revenue Deep Tech  
The Overview 
Provizio "is the brainchild of Limerick man Barry Lunn, whose previous company, radar technology specialist Arralis, was acquired in a $50 million deal three years ago" – Irish Times, 5 Nov 2020. 
Act Venture Capital (www.actventure.capital), along with a number of funders, have backed Provizio.     
The Need 
The C-Suite executives in Provizio needed to be released from the burden of monthly accounting transaction activity to focus on deploying the business model.  
The Engagement  
Numeric's team stepped in quickly and obtained full-responsibility of Provizio's monthly transaction activity. Numeric collaborated with Provizio leadership to determine their needs and developed a custom monthly reporting pack with relevant data that helped the executives make well-informed business decisions and deploy their business model effectively, while keeping their investors well-informed as well. Our information packs are maintained and accessed through cloud applications which provide the highest level of security and traceability. 
The Results 
Provizio's leadership team has now been able to pivot their complete focus on the growth of the business, while maintaining financial oversight. Numeric manages day to day transactional activities and provides the Board with monthly reports, and the Board communicates with revisions to the information they see.  This process allows Numeric to easily adapt to the needs of the business and users of the information.  
"We are very happy with the reporting pack we receive every month.  This tool is providing real comfort to our investors as we progress with executing our strategy."  Eamonn Boland, Co-founder Provizio